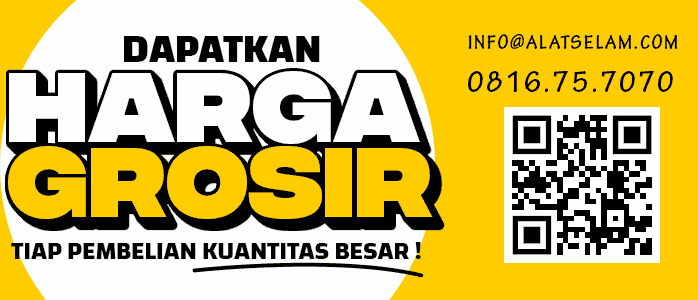 Cressi Compact Snorkling Gear Bag dibuat untuk memenuhi permintaan anda yang membutuhkan sebuah tas yang sederhana namun kuat. Mesh di bagian depan tas sangat berguna untuk menghindari jamur dan bau pada alat anda. Dengan adanya mesh, peralatan akan mendapatkan udara yang cukup sehingga tidak terdapat jamur atau menimbulkan bau tak sedap.
Tas ini cukup untuk mebawa ( Mask + Snorkel + RashGuard atau Booties ) 
Cressi Compact Snorkling Gear Bag provides the ease and comfort of carrying your mask and snorkel items. Frontal mesh design to ensure your equipment 'breathes' easily. 
YKK zipper — no more rusted zippers ( YKK Zipper, Anti karat loh! Karatan di resleting udah ga jaman lagi )
Water dump holes underneath to release all remaining water ( 1 lubang pembuangan pada bagian bawah. Apabila anda masukkan alat dalam keadaan basah, tas dapat membuang air dari dump hole dibagian bawah )
 Emboroided letters for longlife appearance & 

Double stitching ( Logo dan tulisan yang di bordir (bukan sablon) sehingga tahan air ) 
Color-Lock™ material ensure the look to be vibrant after years of usage (Material menjamin warna tetap menyala dan terang setelah penggunaan lama)

Shoulder strap untuk bawa tas anda dengan cara backpack (ransel)

Hand strap untuk bawa tas jinjing