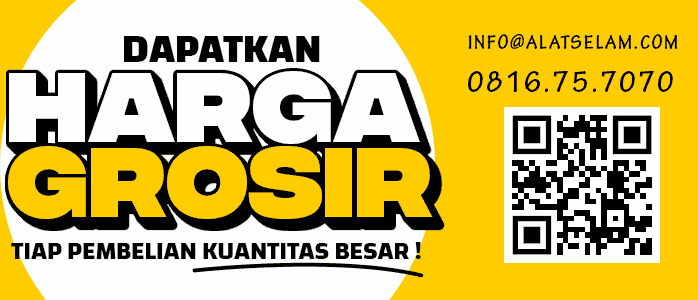 Introducing AmScuD's newest mask with Wideview Technology. Wideview Elite has a single tempered glass lens that offers a clear, wide view to the underwater world. Freedom technology is a set of revolutionary features offering superior fit, comfort and increased performance in AMSCUD masks. Freedom model masks feature a dimpled skirt surface with varied silicone thicknesses and stability ridges in addition to a proprietary low-friction double feathered edge skirt surface on the fitting line.
The buckle rotates a full 180° to accommodate varying head sizes for optimum fit. The thin frame and rotation of the buckle allows the mask to be folded into a compact size. AmScuD's patented 3-D strap is a true three-dimensional design that snugly fits against the head's natural curvature. The 3-D silicone strap offers unprecedented comfort and fit unlike standard flat mask straps. AmScuD's round edge skirt features a proprietary round edge cross-sectionally shaped skirt. This rounded edge results in a soft fit that suppresses pressure and reduces creasing left on the face. The "planar fit, instead of linear fit" silicone skirt maintains great fit and unprecedented comfort.
The quick adjust buckle system incorporates a newly-designed low-profile buckle into the crystal silicone skirt of the mask. The five-position strap angle adjustor provides micro-adjustments. The result is a compact, lightweight, low volume, technologically advanced mask design that can be easily and quickly adjusted for a perfect fit. The Freedom Elite Mask has an easy to reach one hand nose pocket for ear equalization which can be utilized even when wearing thick gloves.
AMSCUD Wahoo – Wideview Technology 99084424 Mask Features
AMSCUD Wahoo Mask:

Low-Profile Low Volume Single Window Mask

Revolutionary Wideview Technology:


Provides Superior Fit, Comfort and Performance




Superior Design, Built Quality, Materials and Frame Construction




Dimpled Skirt Surface with Varied Silicone Thicknesses




Stability Ridges

Proprietary Low-Friction Double Feathered Edge Skirt Surface on Fitting Line

Quick-Adjust Buckle System:


Newly-Designed Skirt Mounted Low-Profile Buckles




Easily-and-Quickly Adjusted for Perfect Fit




5-Position Strap Angle Adjustment




Micro-Adjustment Fine Tuning

Compact, Lightweight, Technologically Advanced Mask Design

Round Edge Skirt with Soft Fit Suppresses Pressure and Reduces Crease on Face

Planar Fit, Instead of Linear Fit Won't Leave "Ring-Around-the-Eyeballs"

Patented 3-D Wide Split Strap:


Strap Snugly Fits Head's Natural Curvature




3-D Strap for Unprecedented Comfort and Fit

Easy-to-Reach One-Hand Nose Pocket for Ear Equalization

Tempered Glass Lens, Superior Vision