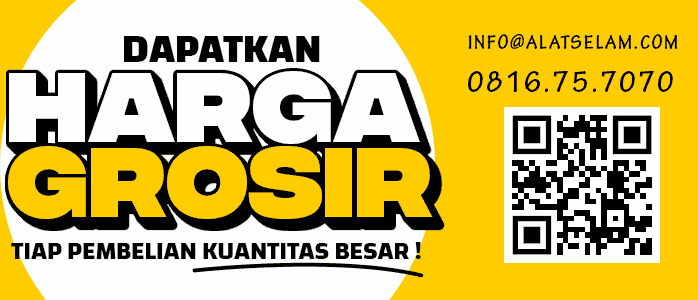 Ingin hemat menyelam tanpa harus beli BCD? Ini adalah jawaban-nya.
Kuat, Reliable, Ekonomis. Plastik Anti-Pecah
This back pack design is one of the original styles manufactured. Harness, standard hard-plastic pack with 2″ (5.1 cm) nylon webbing assembly, soft tank band, and cam buckle is easy to don and duff. Plastic latch-style" quick-release waist buckle is corrosion free and impact resistant for durability and long life. Tank Back Pack is a great item for pool cleaning or working under a boat. Soft tank band & cam buckle assembly is also constructed from 2″ (5.1 cm) wide durable nylon webbing that has a box stitched plastic cam buckle with a wire cam for extra strength.
AMSCUD Tank Back Pack with Straps Features
AMSCUD Tank Back Pack with Straps

Original Style Cam Pack Design

2″ (5.1 cm) Nylon Webbing Harness

Corrosion Proof Impact Resistant Waist Buckle

Waist Buckle: Latch-Style" Quick-Release

Durable 2″ (5.1 cm) Nylon Webbing Strap

Plastic Box Stitched Buckle with Wire Cam

Hook & Loop Fastener to Secure Free End