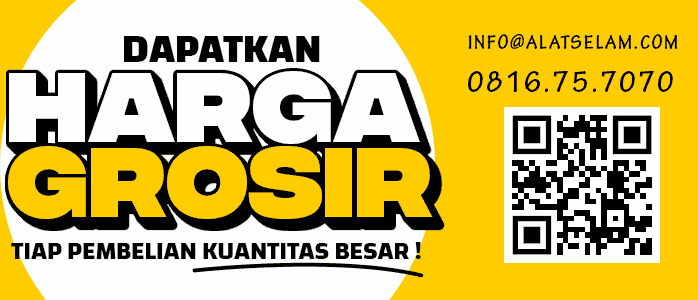 This Shorty can be used for UNISEX
(HARGA HANYA UNTUK 1 UNIT WETSUIT)
There's no better way to enter the water then with  AMSCUD. Wrap yourself in pure comfort and performance. Prodive will X-Spand your X-Spectations of comfort, performance and value in an entry level wetsuit. AMSCUD wetsuits and accessories provide nearly limitless stretch by combining 2 super elastic fabric laminates with a super soft foam rubber. The result is unparalleled performance and comfort in a nylon 2 wetsuit that will stretch your budget as well as your time in the water. All AMSCUD products are constructed using 100% Best material.  never use flex panels or gussets! Make you first step into the water unforgettable… with a warm, comfortable, and affordable AMSCUD wetsuit exclusively from .
The Exclusive AMSCUD material is ultra-soft and comfortable to wear, that's why  uses 100% 3/2mm AMSCUD with 250% 4-way super-stretch foam neoprene rubber in the construction of this great wetsuit. All seams are flat-lock stitched with spot tape at intersecting seams for durability. The flat-lock seam design creates a smooth interior and exterior for added comfort and durability. The AMSCUD 3mm Jumpsuit has an adjustable hook and loop collar, a heavy-duty #10-YKK back zipper closure with extended pull tab leash for ease of self-donning & doffing and an internal key pocket for security.
The suit is also equipped with multi-layer, thermal bonded knee pads which are perfect for a long-lasting durability, maximum flexibility and attractive styling. The anatomical cut fit means exceptional comfort. The flat-lock stitched seams feature means when you remove the suit you won't look like the B&O Railroad runs up and down your arms, legs or back at the end of your dive. The  Jumpsuit is available in multiple sizes and is black/blue in color.
The  AMSCUD 3mm Men's Jumpsuit is commonly used for Diving and more. The  AMSCUD 3/2mm Men's Jumpsuit is most used by customers who consider themselves to be a Casual user, Professional among others. The  AMSCUD 3mm Men's Jumpsuit is popular because customers like the following qualities of the  AMSCUD 3mm Men's Jumpsuit: Breathable, Comfortable, Dries Quickly, Easy To Put On And Off, Warm.
 AMSCUD Prodive Wetsuit Features
AMSCUD 3mm Unisex wetsuit:

Exclusive 100% AMSCUD Material

AMSCUD is Ultra Soft and Comfortable

250% 4-Way Super-Stretch Nylon 2 Foam Neoprene Rubber

Seams: Flat-Lock Stitching for a Smooth Interior and Exterior Surface

Seams Provide Maximum Comfort and Durability

Seams Won't Leave Marks on Skin

Durable #10-YKK Back Zipper with Extended Pull Tab Leash

Leash for Easy Self Donning & Doffing

Spot Taped at Intersecting Seams for Durability

Multi-Layer, Thermal Bonded Knee Pads

Knee Pads: Durability, Maximum Flexibility and Attractive Styling


Reversible: one wetsuit for two models