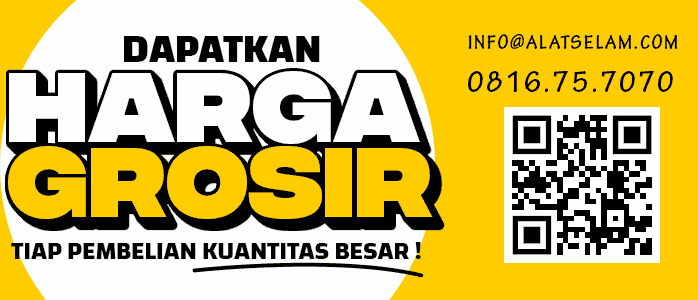 Donatello is a new computer launched in 2020 for scuba diving and freediving.
An elegant expression of simple, functional design, the Donatello is a must-have for divers entering the sport and for those who "just want to dive". It is a completely modular, rugged computer with a wide UFDS display, which provides the proverbial ease of navigation and Cressi computer menus. It has complete Nitrox management, depth gauge mode, and a reset option.
The algorithm incorporates RGBM and Deep Stop. Menus and navigation system identical to the rest of the Cressi diving computers, with ease of reading, access to information and model parameter modification. A single button interface makes it effortless to set Air, Nitrox, Gauge and Free mode. The first time a diver picks the computer up, and an edge-to-edge, high-definition screen gives large numerical displays in a computer that is still compact and travel-friendly.
Easy configuration, navigation through the various menus and access to a large amount of information displayed intuitively. Features a "User-Friendly Display System": the information display, screen contrast, proportions and digit size have been carefully chosen for ease of use. All of the information presented is separated by light lines to facilitate reading even in stressful or emergency situations.
Back-lit display activated by a button or when the alarm sounds. Extended battery life through a combination of systems: battery saver mode when the computer is not used with automatic power-on.
Gauge calibrated in salt water for maximum precision during typical use. The Donatello can also be fully reset after each use, making it possible to give to another diver.
Power-saving processor and CR2430 battery replaceable by the user without tools. The clearly visible battery life indicator and distinct audible alarms deliver critical information as well as peace-of-mind during the dive.
The interface (not included) uses IR to connect to the diving computer and a USB cable for PC connection. The Interface software is compatible with all versions of Windows and Mac computers. The Interface is available also with Bluetooth connectivity for connecting the device to the smartphone.
High contrast display with extra large numbers

Easy access menu

12/24 time format with calendar

High power backlit display

Surf time, desaturation, and No-Fly time calculator

Lets you know when the battery is empty

Metric or imperial units
 DIVE (AIR/NITROX) PROGRAM
CRESSI RGBM algorithm

Complete diving data processor

PPO2 1.2-1.6 configuration

Graphic indicator of CNS toxicity level of oxygen

Safety stop indicator

Multiple level safety factor configurations

Altitude configuration

Algorithm for managing uncontrolled ascent

Suitable for repeated, multiday decompression diving

Visualization of time while diving

Enable/disable Deep Stop function

Alarm in case of breach of ascent speed, decompression or PPO2

It is possible to disable the ascent alarms

Possibility of eventual total reset, useful for renting purposes

Planning: scrolling of no-decompression limits

Maximum dive depth alarm
FREE (APNEA) PROGRAM
Display of all diving parameters

Depth

Temperature

Dive calculator

Maximum dive depth alarm

Dive time

Interval time on the surface between each dive

Duration of diving session

Depth, dive time, and surface interval alarms

Recovery time alarm

Visualization of time at dive phase
GAGE PROGRAM (without decompression calculator)
Depth/temperature indicator

Average depth

Dive time in minutes and seconds

Resettable depth stopwatch

Visualization of time at dive phase
LOGBOOK up to 50 dives per category
Replaceable protective display screen

User-replaceable batteries
INTERFACE
Dive sessions downloadable with Interface device sold separately.