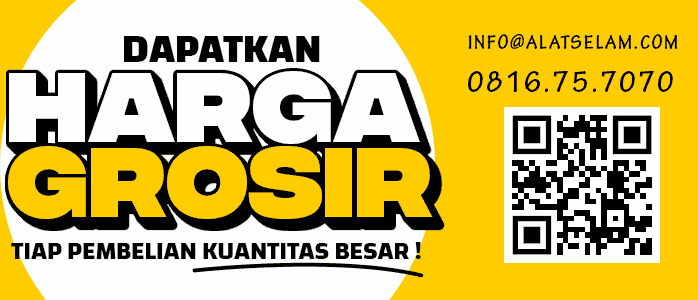 BCD Cressi Aviator

NEW 50 MM PIVOTING SHOULDER STRAP BUCKLE
LOWER PART OF THE INNER BACKREST THAT CAN BE LIFTED UP
LIGHT ALLOY D-RINGS
ZIPPED POCKETS
FLAT LOCK SYSTEM
Aviator is a B.C. with a classic structure designed for travel.
The 50 mm buckle of the shoulder strap is pivoting according to a new Cressi patent, to guarantee perfect adaptability to all body shapes.
The modular system of the abdominal band, with exclusive Cressi design, offers the possibility to quickly change the band itself – divided into two parts – to adapt to different sizes.
The adjustable mechanical pivot system and the presence of an elastic band in the two parts of the band guarantee superior comfort.
The semi-rigid, soft and padded back allows you to fold and carry the B. C. in the smallest possible space.
The special air-net material in the shoulder straps and back ensures greater comfort and water drainage.
The Integrated Cressi Flat-Lock Aid weight System makes it very easy to remove the lead pockets. Two supports, that are integrated in the B.C. for fixing the tank, improve the diver trim.
Three discharge and overpressure valves

Rear release valve with control brought to the front

420 denier nylon material

Self pivoting waist band

New 50 mm pivoting shoulder strap buckle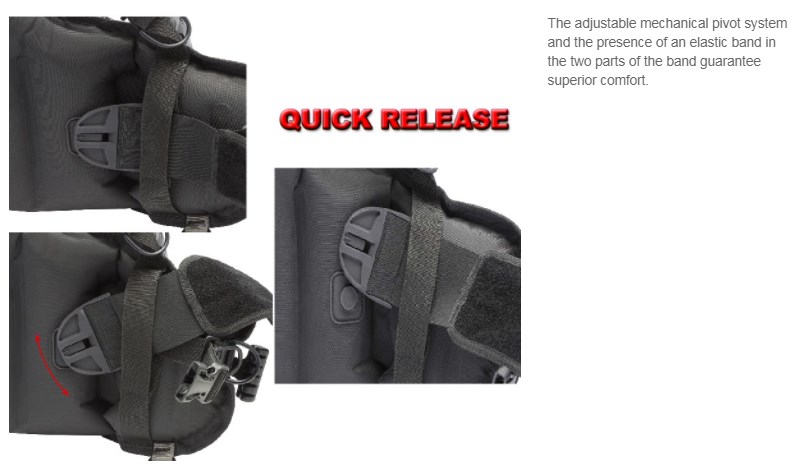 Rubbery material (rear)

Integrated Cressi Flat-Lock Aid weight System
2 zip up pockets for accessories

2 rear weight carrying pockets
Semi-rigid harness

D-rings and rings in light alloy
Regulator Cressi AC2 XS2 Regulator
AC2/XS2  is the most inexpensive regulator in the Cressi range.
The Cressi AC2 piston 1st stage comes with the traditional XS2 2nd stage
Constantly reviewed over the years, this regulator has lots of admirers in the world due to the fact that it is extremely simple and strong, features that make it easy to use and result in low-cost maintenance.
1st STAGE AC2:
Simple piston 1st stage, a "work mule" that is affordable, simple, reliable and robust, suitable for intense use. This first stage is
appreciated by dive centers and professional companies who consider it to be a very rentable tool, due to its low cost and practically nonexistent need for maintenance, as well as a surprising level of performance.
Conical filter.
One 7/16" high pressure port (HP) and four 3/8" low pressure ports (LP).
Complete maintenance kit which includes very affordable spare parts. Weight: Int: 615 g / DIN 480 g
TECHNICAL FEATURES 1ST STAGE
– Piston design
– 1 7/16" HP ports UNF
– 4 3/8" LP ports UNF
– Operating pressure:
INT version: 230 bar | 3,336 psi
– Calibration pressure:
9.8÷10 bar | 142÷146 psi
– Brass body Electroless Nickel plated
– High capacity conical fi lter
electroless nickel plated
– Long lasting piston: AISI 316 stainless steel
– Extremely easy in maintenance since IP
is adjustable from the outside
– Stainless steel spring
– Flow rate: 74.16 cu ft/min (2,100 l/min)
– Yoke version weight: 22.4 oz / 635 g

2ND STAGE:
The body of the 2nd stage is traditionally sized, made from hi-tech polymers and with a lateral valve downstream system with adjustable orifice, simple and extremely reliable.
The 2nd stage comes with a a flow deviator that acts on the Venturi effect, with dive/pre-dive function.
In any case, performance levels are high, and it is suitable for any kind of dive. XS2 comes with the traditional Cressi AC2 piston model.
This is a non-balanced first stage with such high performance that it can be compared to lots of excellent balanced models.
The small number of components, the low weight and the excellent materials make it the strongest Cressi first stages, and the most steadfast to maltreatment, a real "working horse" amongst regulators.

TECHNICAL FEATURES 2ND STAGE
– Downstream system
– Adjustable venturi effect
– Easy maintenance
– Weight without hose: 206 gr
JACKETED HOSE extremely light and flexible weight: 153 gr
CERTIFICATION EN250/2000

Octopus Cressi XS Compact
The XS Compact Second-Stage housing is made of durable non-corrosive hi-tech polymers, and has a dependable downstream demand valve mechanism with a lever that has a low coefficient of friction. The flow of air is channeled to the mouthpiece by injection, creating a venturi effect enhancing the performance. The 2'nd stage comes with a flow deviator that acts on the Venturi effect, with dive/pre-dive adjustment function. Large soft purge cover allows easy clearing of 2'nd stage and a comfortable silicone mouthpiece. The XS Compact Regulator weighs 4.76 oz. (135 g) without the hose, comes with a long 39″ (100 cm) 3/8″ hose, and owners manual. Octopus is in compliance with EN 250:2014 standard.
Cressi XS Compact Octopus Features:
Cressi XS Compact Octopus

Reliable Downstream Demand Valve

Large Soft Purge Cover

Venturi Dive/Pre-Dive Switch: Prevent Free-Flow when Not in Use

Yellow Front Cover for Easy Identification in an Out-of-Air-Emergency

Housing: Durable Non-Corrosive Hi-Tech Polymers

Comfortable Mouthpiece

Weight: w/o Hose 4.76 oz. (135 g)

Hose Length: 39″ (100 cm)

3/8″ Thread Hose

Owner's Manual
Cressi XS Compact Octopus Specifications:
Adjustable 2'nd Stage
Yes, Venturi Pre-Dive/Dive Switch
2'nd Stage Type
Downstream Demand Valve
Materials
Housing; Polymers, Diaphragm and Mouthpiece; Silicone
Hose Thread
3/8″
Hose Length
39″ (100 cm)
Total Weight
4.76 oz. (135 g), w/o Hose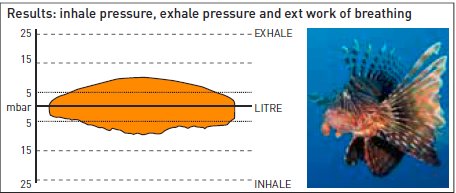 Console AmScuD XP2
All AmScuD instruments give a very accurate, clear visibility readings and are made from the best quality materials. 
As such, we stand behind our products to give the utmost user experience.
Learning from our over 18 years in the industry, we have sucesfully established both design and materials that is a balanced of functionality, excellent robustness while maintaining a certain cosmetic estathic.
Did we tell you that our gauges are 100% Made in Italy? And it is backed by a full 1-year warranty.
The AmScuD submersible pressure gauge combined with depth gauge and compass, with an internal Bourdon pressure measuring mechanism, gives you clear information on the gas contents of your cylinder.
Dial range is stated in metric standard (BAR) from zero to 400 Bar while the depth gauge will show a METER unit with 1 meter increments.
Dial face is designed with ultra-clarity in mind by being uncluttered, with large black figures on a luminous background giving a long phosphorescent effect. We also include color-indicator for a better idea of what states you are in.
This makes viewing as easy as possible, even in poor visibility conditions.
Our gauge case is made from nickel plated brass

The dial window is made of highly shock resistant material (anti-splinter polycarbonate). 400 BAR/5,800 PSI dial gauge for your mission critical applications.

Elasto-Polimer housing to ensure reliability while maintaining its function and esthathics.

Over-pressure capsule fitted in the back of the module to prevent the screen from exploding in the unlikely event of the internal mechanism failing.

Our exclusive Dual-Recoil® system located both in depth and pressure gauge. Unlike other gauges in the market, which gauge will fail in case of internal coil is failing, our gauges are designed to have a backup coil.

NITROX compatible with Oxygen Cleaned environment, Viton O-Rings on all parts (swivel + HP port) and Christo-Lube lubricant.

30% longer phosphorecent effect.

Color coded indicator with 10-bar increments (pressure) and 1-meter increments (depth)

Improved swivel umberella design with chanelled o-ring gutter.

7/16″ HP port connection.

We designed an angle for the gauge so it is easy to view while maintaining its shape for durability (in case of drop/shock).