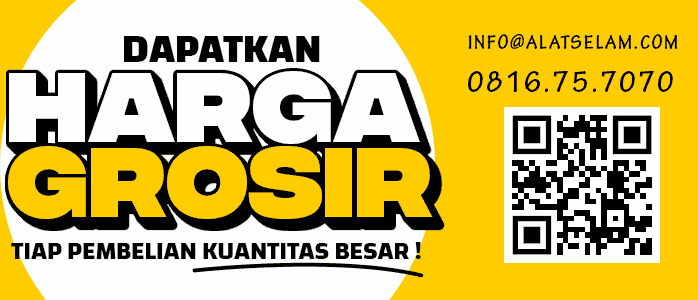 – Dilengkapi dengan top cover untuk 99% kekeringan apabila terkena hujan, ombak.
– Dilengkapi dengan patended angle agar pembuangan air lebih mudah.
The Cressi Supernova Dry Snorkel has an anti-splash end with a special valve that seals the tube as you dive, almost totally preventing the entrance of water when the snorkel is submerged. The lower end has a corrugated section that has a smooth internal bore which prevents trapping water inside the snorkel tube allowing excess water to quickly drain to the collection reservoir below. The corrugated section also quickly drops-away from the diver's mouth when switching from the snorkel to the Scuba regulator. 
The special water collection r with its large elliptic one-way exhaust valve makes expelling excess water quick and easy. The replaceable angled mouthpiece and corrugated tube section are both made from hypoallergenic silicone adding comfort and function. A quick release snorkel keeper and ergonomic contoured shape make this one great snorkel. Snorkel is available in multiple colors
Cressi Supernova Dry Snorkel Features:
Cressi Supernova Dry Snorkel

Anti-Splash Top

Special Valve Seals Tube when Submerged

Dry Top Design

Corrugated Smooth Bore Lower Tube, Won't Trap Water!

Excess Water Quickly Drain to Collection Reservoir

Easy Clear Purge Valve

Replaceable Angled Mouthpiece

Hypoallergenic Silicone Mouthpiece & Corrugated Tube

Quick Release Snorkel Keeper

Ergonomic Contoured Shape

Available in Multiple Color Choices