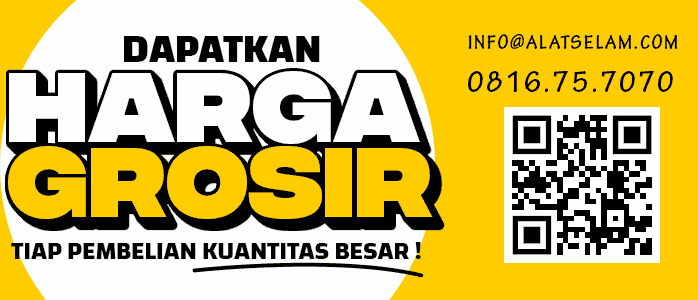 If you're looking for a durable, strong and almost bulletproof BCD jacket than the Start is what you are looking for. Constructed from extremely Strong 500 and 1000-Denier Cordura, with excellent buoyancy, even on smaller sizes the Start full jacket BCD fits the bill. Designed with the demanding use of dive training and rental facilities in mind this BCD will give the sport diver years of dependable use.
The BCD has three over-pressure relief/dump valves with two located on the left and right shoulders and a third lower valve on the rear right of the air cell. All three can be manually dumped two with pull cords and the other with the power inflator mechanism. There are two plastic D-rings and two additional snap hooks for attachment of instruments and accessories. If used at dive facilities a size indicator is highly visible on the right shoulder.
BCD has two large accessory storage pockets with hook and loop closures, and the adjustable sternum straps along with both torso adjustment and waist straps are equipped with squeeze-style" side-release buckles for easy donning and doffing. The waist strap/cummerbund assembly is independently suspended from the air cell allowing the air cell to inflate away from the diver preventing the squeeze-effect" when inflated. The backpack is rigid for support and stability of the cylinder yet is fully padded for comfort. The Cressi Start BCD come with a 3/8″ threaded quick-disconnect low-pressure hose and owner's manual.
Buoyancy in: lbs. / kg / size
29.2 lbs. / 13.3 kg / XS
31.5 lbs. / 14.3 kg / S
33.7 lbs. / 15.3 kg / M
38.1 lbs. /17.3 kg / L
44.9 lbs. / 20.4 kg /XL
Designed Primarily as Rental BC for Resorts and Dive Schools
Strong Enough to Rent Bullet-Proof Construction for Recreational Divers
Stability of a Jacket Style BC
Cressi Start BCD Features:
Material: 1000 denier Cordura Colorlock
Cordura 1000 Denier on the outside panel and 500 Denier on the inside. Cordura is more resistant to erosion caused by long-term friction and extends the duration of the weldings, as it is harder than Nylon. This is especially important for dive centers where the jackets are often inflated to their maximum capacity
Large, Easily-Seen Size Markings on Shoulder
Size shown on right shoulder pad.
Size indicator clearly visible on the shoulder strap
Size shown on the shoulder pad. It allows a better management of the stock of school equipment and rental in diving centers.
2″ (50 mm) Torso Adjustable Shoulder Straps
D rings located at the shoulders and two more front side rings.
Quick-Release adjustable Buckle
Axillary Straps: Comfortable unisex design, leaving the chest area completely free. Fastex 40mm axillary buckles
3/8″ Threaded Low-Pressure Hose
Rear Kidney and Right Shoulder Over-Pressure Relief/Pull Dumps
Inflator Integrated Cable Activated Pull Dump
Inflator with double air filtration system; under the hose connection stem and around the valve. Easily disassembled for small cleaning operations, even at the beach (sand infiltration, etc)
Reinforced anchoring flap for inflator hose
The pressure gauge and octopus anchoring systems are integrated, which is especially useful for dive centers
Integrated pressure gauge compartment