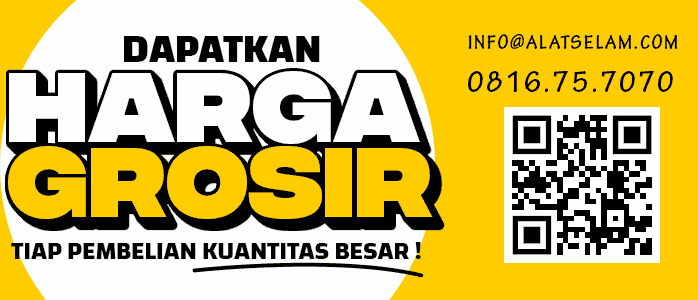 This is AmScuD most versatile and popular bag. The standard by which all other bags are judged, because of its heavy-duty wheels and dual pull #10 Delrin zipper around the main compartment opening with heavy-duty bronze corrosion resistant sliders. Its features boast of an extension handle that locks into both 10″ and 17″ (25.4cm and 43.2cm) positions for easy maneuvering in all conditions, with zippered hide-away closure. The main compartment of the bag has reinforced panels on back and bottom, along with side, front and top padding for added protection. A mesh sleeve that can be used to hold the included water bottle, or sunscreen, lotion, bug spray, etc.
Embroidered AmScuD padded top and side handles reinforced with box-stitching for increased durability for comfort in carrying, side fin pockets with built-in drainage panels and silent shock-absorbing skate wheels that are impervious to salt, sand, dust, dirt and will not rust like metal roller bearings. When maneuvering through a busy terminal or down a boat dock becomes difficult just unzip the hidden padded shoulder straps and sling it on your back for those tight or rough rolling situation A regulator pocket with padded regulator bag; interior straps to keep load secure and prevent shifting; and a padded accessory pocket with key clip.
Bag measures 31″ x 21″ x 14″ (78.7cm x 53.3cm x 35.6cm) has 9,114 cubic inches (150 liters) of volume and weighs 15 lbs. (6.8 kg). Regulator Bag measures 12″ X 12″ X 3″ (27.9cm x 27.9cm x 7.6cm) and a volume of 432 cubic inches (7 liters). Bag is constructed with 600D poly-natural fiber blend with polyurethane interior coating. This material is incredibly durable, water and stain resistant. Bag also includes a security sleeve that allows use of the telescoping handle and wheels and a luggage tag.
AmScuD Pullman Gear Bag with Wheels 435504 Features
AmScuD Pullman Gear Bag with Wheels:

Includes Free Regulator Bag

AmScuD Most Versatile & Popular Bag

Standard Which All Other Bags are Judged

Heavy-Duty Wheels

Main Compartment: Dual Pull #10 Delrin Zipper w/Bronze Sliders

Pockets: Delrin Zippers

600D Poly-Natural Fiber Blend w/Polyurethane Interior Coating

Material is Incredibly Durable, Water & Stain Resistant

Exterior Regulator Bag Pocket w/Locking D-Ring

Logbook Pocket comes w/Convenient Key Clip

Mesh Panels for Air Circulation

Padded Adjustable Shoulder Straps w/Hide-Away Pocket

Two Fin Pockets

Mesh Water Bottle Holder w/Water Bottle

Includes AmScuD Padded Regulator Bag w/Console Sleeve

Regulator Bag: Heavy-Duty, Bronze Sliders, YKK #5 Zipper

Roller Backpack Dimensions: 31″ x 21″ x 14″ (78.7cm x 53.3cm x 35.6cm)

Volume: 9,114 cu. in. (150 liters)

Weight: 15 lbs. (6.8 kg)

Regulator Bag Dimensions: 13″ x 13″ x 3.5″ (33cm x 33cm x 8.9cm)

Volume: 432 cu. in. (7.0 liters)

Material: 600D (denier)

Security Sleeve for Roller Backpack

Luggage Tag