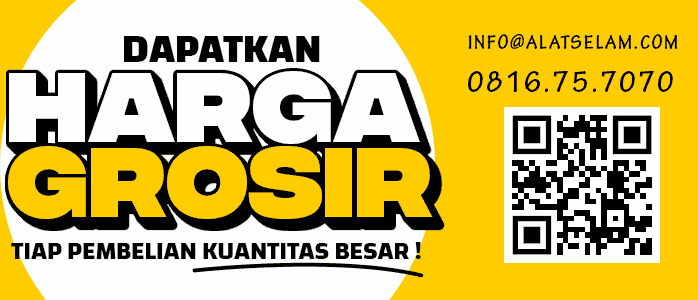 Cressi Hercules Lifting Baloon
Balon pengapung untuk mengangkat sebuah objek dibawah air.
Lifting bag kami dibuat dari heavy-duty reinforced PVC yang menjamin misi/pekerjaan anda di bawah air berjalan dengan mulus.
SS 316 untuk D-Ring menjamin kekuatan D-Ring dalam aplikasi di medan apapun. 
Professional lifting balloon available in 250, 500 and 1000 Kg of ascensional capacity. Rings made of highly resistant zinc plated steel. PVC HD laminated fabric with welds through high frequency. Inflating valve and superior emptying valve.
Technical Features:
| | |
| --- | --- |
| Detail of Inflating Valve | |
| High Draining Valve | |
| Termowelded Sewing Through High Frequency | |
| Great Resistance Zinc Plated Steel Rings | |