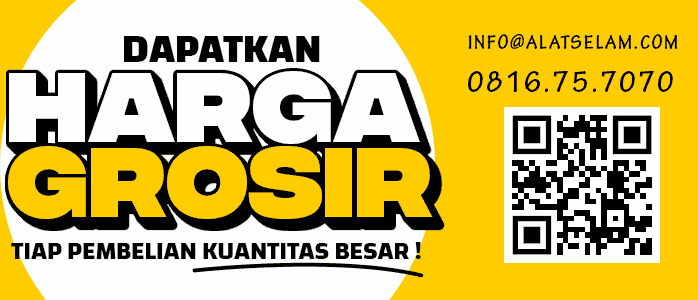 MASK AmScuD X-FORCE

The X-Force Mask is often the first choice of many divers offering comfort and features to suit most faces and diving styles. The X-Force blends high performance with high fashion. The tempered glass lenses are carefully crafted to provide optical clarity and the double feathered edge silicone rubber skirt assures a precise comfortable fit. The Liberator-Plus Mask also gives you a broad choice of fashionable frame colors.
The X-Force accepts the Corrective Lenses. Like all AMSCUD masks, it incorporates a wide range of features to enhance comfort and provide clarity of vision. The X-Force Mask is a low volume design with a wide split style mask strap that provides even pressure on the face for a great seal. Mask has an easy to reach one hand nose pocket for ear equalization which can be utilized even when wearing thick gloves. Easy to adjust strap buckles round out the features of the Liberator-Plus. Mask is available in multiple color choices.
AmScuD Mask X-FORCE Features :
X-FORCE Two Window Mask:

Low-Profile Low Volume Two Window Mask

Double Feathered Edge Silicone Rubber Skirt

Easy-to-Reach One-Hand Nose Pocket for Ear Equalization

Clear or Black Silicone Rubber Mask Skirt

Tempered Front Glass Lenses

Wide Split Mask Strap Design

Easy to Adjust Strap Buckles

Optional X-FORCE Lenses

Available in Multiple Colors
SNORKEL AmScuD X-FORCE
The AmScuD X-FORCE has a Clear Silicone Flex Tube and Mouthpiece. The Angled Mouthpiece Fits Comfortably in your Mouth for hours of Snorkeling Fun. The Mouthpiece is also replaceable and can be removed easily when replacement is necessary. The Flexible Lower Tube makes the snorkel perfect for Scuba by Automatically Swinging Out of-the-Way when you are using your Scuba Regulator.
The Deep Reservoir Below the Mouthpiece with its One-Way Purge Valve makes Clearing the Snorkel Quick and Easy once you Surface from a Scuba Dive.
The Adjustable Mask Strap Retainer Clip will keep your Snorkel perfectly Adjusted and ready for use. Once you have completed your dive it also makes removal from the mask easy.
We have completed the feature of this snorkel into an easy lock and unlock. See picture bellow.
Adjusting the height of the snorkel is also effortless.
This simple snorkel buckle will do two kinds of easy mechanism adjustments:
Easy lock and unlock

Easy height adjustment

Micro adjustment of height
Did we mention that our buckle has been also proven in the market over 3 years for reliability?
No metal..all reliable plastic.
The Snorkel is commonly used for Pool, Recreation, SCUBA Diving, Snorkeling, Spearfishing, Vacation and more. It is most used by customers who consider themselves to be a Advanced, Advanced Diver, Casual/ Recreational, Recreational Diver among others.
The AmScuD Snorkels are popular for customers who like the following qualities: Comfortable Mouthpiece, Ergonomic Design, Purge Valve, Resistant To Flooding and stays forever!
AmScuD Snorkel X-FORCE Features : 
Exclusive Valve and Purge Combination Keeps Snorkel Dry as a Bone!

Upper Valve Guards Against Splashes

One-Way Silicone Purge Valve Allows Effortless Clearing

Contoured Tube Design

When Submerged Hinged Seal Swings Upward-to-Seal the Airway

On Surface Flap Swings Open Allowing Air to Re-Enter the Tube

Clear Silicone Flex Tube and Mouthpiece

Angled Mouthpiece Fits Comfortably in Mouth

Replaceable Mouthpiece

Flexible Lower Tube Automatically Swings Out of-the-Way for Scuba

Deep Reservoir Below the Mouthpiece with its One-Way Purge Valve

Clearing Snorkel is Quick and Easy

Easy Adjustable Mask strap retainer clip
Tired of not being able to see well underwater? Can't read your computer or gauges? Maybe you not sure what F-Stop you are setting your camera on? If these are problems for you when diving, you need to get a set of Diopter lenses for your dive mask. If you need corrective lenses for your  2 windowed mask AMSCUD FORTEC- X-FORCE – RESOR, it can be easily fitted with optical lenses from -1.50 to 8.0 and +1.75 to +2.75 Diopters in 0.5 increments. Lenses are manufactured from tempered glass. Stop squinting and dive safer with corrected vision underwater.
AmScuD Corrective Lenses for AMSCUD FORTEC – X-FORCE – RESOR , Positive Diopter Features
MASK AMSCUD FORTEC- X-FORCE – RESOR Lenses

Vision Problems when Diving?

Available in Right and Left Lenses

Variety of Diopter for Maximum Flexibility and Proper Vision

Optical Lenses from -1.50 to 8.0 and +1.75 to +2.75 diopter in 0.5 increments

Increments: 0.5

Tempered Glass Lenses

Corrects Vision Underwater

Stop Squinting and Dive Safer with Corrected Vision Underwater

Improves Vision for: Gauge, Computer and Camera Readings

Easy to Install

Cost Effective
NOTE : PER 1 SISI
Tersedia dalam ukuran MINUS 1.00 hingga MINUS 8.00 dan PLUS 1 hingga PLUS 3 Note: Cara pemilihan lensa minus: Selalu kurangi angka minus dari pemeriksaan dokter anda. Contoh: Apabila anda minus 3.00, maka gunakan lensa minus 2.00.
Note:
1. Lensa kiri dan kanan simetris. Jadi tidak perlu dipilih kiri/kanan.
2. Pemasangan bisa dilakukan pada kami apabila ada request dari anda. Ketika checkout, bubuhkan note untuk minta dipasangkan. Juga berikan petunjuk ukuran negatif pada mata kiri dan kanan anda
Lensa ini HANYA bisa digunakan pada masker AMSCUD FORTEC, X-FORCE, RESOR
P.S. Karena cara pembukaan masker yang mengharuskan untuk mencungkil masker, ada kemungkinan mask terdapat bekas cungkilan. Apabila ini terjadi, tidak akan mempengaruhi performance atau kemampuan mask sedikitpun. Ketika anda meminta kami memasangkan mask, term ini dianggap sudah dibaca dan disetujui