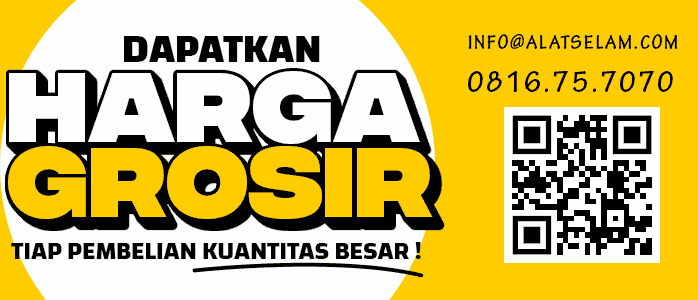 Designed primarily as a rental BC for resorts and dive schools, the Start Pro 2.0 gives students and customers the stability of a jacket style BC and the convenience of weight integration. Diver operators will appreciate its bullet-proof construction using 1000 and 500 Denier Cordura and large, easily to see size markings on the shoulder. The Start 2.0 has two unique "gravity" releasable weight pockets equipped with rugged squeeze-style quick-release buckles. The back support is rigid for proper cylinder stability, but is fully padded for comfort and the ridged backpack is equipped with a grab handle for easy transport and gear donning assist. 
Adjustable sternum strap, waist strap along with both torso adjustment shoulder straps are equipped with squeeze style" quick-release buckles for easy donning and doffing. The BCD has three over-pressure relief/dump valves with two located on the left and right shoulders and a third lower valve on the rear right of the air cell. All three can be manually dumped two with pull cords and the other with the power inflator mechanism. BCD has two techno-polymer D-rings and two additional spring clip holder rings for attachment of instruments and accessories. The Start Pro 2.0 is equipped with the Cressi's streamline Commando Power Inflator with cable activated pull dump valve and 3/8″ threaded quick-disconnect hose. Shoulder overpressure relief valve with pull cord is provided for trimming of buoyancy. The inflator mechanism is environmentally sealed for greater reliability and less maintenance. 
Two large cargo pockets with hook and loop closures are great for storage of gloves or a small dive light and more. The weight pockets have a capacity of 20 lbs. (9 kg.) of hard or soft weighs. The BCD has a lift capacity from 29.2 lbs. to 45 lbs. (13.3 kg to 20.4 kg) depending on the BCD size. The Start Pro weighs from 4.8 lbs. to 6.2 lbs. (2.1 kg to 2.8 kg) dry. BCD comes with an owner's manual.
Designed Primarily as Rental BC for Resorts and Dive Schools
Strong Enough to Rent, Bullet-Proof for Recreational Divers
Stability of a Jacket Style BC
Cressi Start Pro v2.0 BCD Features:
Adjustable Straps on Shoulders, Chest and Waist for Precise-Adjustment-and-Fit
Torso Adjustable Shoulders
Axillary Straps: Comfortable unisex design, leaving the chest area completely free. Fastex 40mm axillary buckles
Large, Easy-to-See Size Markings on Shoulder
Size shown on the shoulder pad on a rubber patch. Enables better stock management for schools and rental operations in diving centers
2 Large Accessory Pockets with hook and loop Closures
Plastic D-Rings for Accessory Attachment
Integrated Gravity Type Weight Pockets:
Rugged Squeeze-Style Quick-Release Buckles
Easy Ditching of Weight in an Emergency
Weight Capacity: 20lbs (9kg) of Soft or Hard Block Lead Weights
Convenience of Weight Integration
Large wings and large capacity pockets to optimize the buoyancy/size ratio. Internal weldings with sectorization tubes to optimize buoyancy
Integrated weight system. This is a very simple, durable and easy weight management system. It enables the diver to autonomously manage the weights. It is also very useful for dive centers and schools, as instructors can quickly and easily adjust students' weights while diving. Pockets close with YKK zippers
3 Relief/Overpressure Valves (rear/shoulder valves w/front pull knobs)
Cressi Commando Power Inflator w/3/8″ Threaded LP Quick-Disconnect Hose
3-Exhaust Valves for Easier Buoyancy Adjustments
New upper dump valve with non-return system to avoid water infiltration, even when the jacket is deflated
Anchoring flap for the inflator hose in thermoplastic rubber with embossed logo
Inflator with double air filtration system; under the hose connection stem and around the valve. Easily disassembled for small cleaning operations, even at the beach (sand infiltration, etc)
Three vacuum overpressure valves.
Rigid Padded Backpack w/Carry Handle: Stability & Ease of Transport
Single Cam Cylinder Band
Adjustable Sternum Strap
Rigid, Fully Padded Back Support Panel
1000 and 500 Denier Cordura Construction
Backpack as lean and compact as possible for exceptional lightness. Ultra-durable and semi-flexible. Thermoplastic rubber damper for enhanced tank anchoring. Double waistband strap available. Safety strap included to anchor the jacket to the valve.
Cordura 1000 Denier on the outside panel and 500 Denier on the inside. Cordura is more resistant to erosion caused by long-term friction and extends the life of the weldings, as they are harder than Nylon. This is especially important for dive centers where the jackets are often inflated to their maximum capacity
Adjustable Waist Strap with Cummerbund Pad for Comfort
All Straps Equipped with Squeeze-Style" Side-Release Buckles
Quick-and-Easy Donning and Doffing
Waist strap independent of the air bladder and cummerbund. This means the strap can be tightened while the jacket is deflated without constricting the diver's stomach when the jacket is inflated
Lift Capacities: 29.2 lbs. to 45 lbs. (13.25 kg to 20.4 kg) Size Dependent
BCD Weight: 4.8 lbs. to 6.2 lbs. (2.1 kg to 2.8 kg), Dry
Owner's Manual
SIZE CHART BCD :
| | XXS | XS | S | M | L | X |
| --- | --- | --- | --- | --- | --- | --- |
| Weight | 106-132 | 121-143 | 139-172 | 165-187 | 176-220 | 243-265 |
| Chest (inches) | 28-33 | 32-35 | 35-39 | 39-43 | 41-45 | 45-49 |
| Waist (inches) | 28-32 | 30-35 | 32-37 | 37-41 | 39-43 | 43-47 |
| Lift Capacity (pounds) | 27.4 | 29.2 | 31.5 | 33.7 | 38.2 | 45 |
| Weight Capacity (pounds) | 20 Dumpable | 20 Dumpable | 20 Dumpable | 30 Dumpable | 30 Dumpable | 30 Dumpable |
| Dry Weight (pounds) | 5.6 | 6.2 | 6.4 | 6.6 | 6.8 | 7 |
Cressi Start Pro v2.0 BCD Specifications:
BC Body:
Jacket Style
Buoyancy Bag:
XXS/XS: 29.2 lbs. (13.25 kg), SM: 31.5 lbs. (14.29 kg), MD: 33.7 lbs. (15.29 kg), LG: 38.2 lbs. (17.33 kg) XL: 45 lbs. (20.4 kg)
Valves:
3-Dump/Overpressure Relief Valves
Pockets:
2-Pockets with hook and loop Closures
Shoulder Straps:
Adjustable Torso Straps with "Squeeze-Style" Side Release Buckle
Stainless Steel Rings:
No, 4-Plastic
Waist Strap:
Adjustable Waist Strap with "Squeeze-Style" Side Release Buckle And Cummerbund Pad
Chest Buckle:
Yes, Adjustable Sternum with "Squeeze-Style" Side Release Buckle
Oral Inflator:
Cressi Power Inflator with Cable-Activated Pull Dump
Materials:
1000 and 500 Denier Cordura
Weight Integrated:
Yes
Weight Capacity:
20 lbs. (9 kg) Releasable
Weight:
XXS: 4.8 lbs. (13.25 kg), XS: 5.1 lbs. (2.3 kg), SM: 5.3 lbs. (2.4 kg), MD: 5.7 lbs. (2.6 kg), LG: 6 lbs. (2.7 kg) XL: 6.2 lbs. (2.8 kg)
Weight [with packaging]:
XXS : 7.35 lb
XS : 7.65 lb
S : 7.75 lb
M : 8.05 lb
L : 8.55 lb
XL : 8.65 lb
Available in the Following Sizes:
XX-Small, Large, Medium, Small, X-Large, X-Small