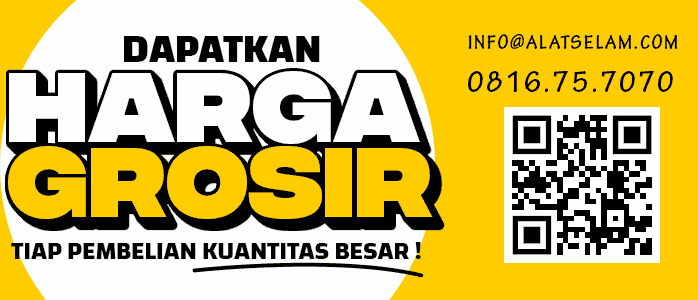 This 91 mm ( 3.6inch) long, Medium sized, AmScuD Sliding Butterfly Bolt Snap with Swivel-Eye is easy to use with thick gloves, dry gloves or mitts.
AmScuD stainless steel snaps are heavy-duty stainless steel alloy suitable for marine applications. For long life and ease-of-use, the interior spring is also made of stainless steel.
Use with gauges, larger hand-held lights, underwater camera and video equipment, scooter tow line, goody bags, or any larger accessory that requires the attachment of a larger snap when wearing thick dive gloves, dry gloves or mitts. Use this one to clip off your SPG.
Made of premium, high-quality, heavy-duty, #316-series, stainless steel hardware specifically for use in marine diving applications to give long life, corrosion resistance and ease-of-use.
AmScuD Medium 3.6 inch Stainless Steel Butterfly Swivel Bolt Snap Features:
Helps streamline divers profile/protect environment

Ideal for attaching accessories, lights, gauges, cameras and catch bags bags

360° Swivel Spring Loaded Gate Bolt Snap

Marine Grade 316-Stainless Steel

Heavy-Duty Bolt Snap

Designed for Saltwater-Use

Swiveling Base for Ease-of-Connection

Meticulously Inspected to Ensure Smooth Edges and Spring Loaded Gates Open-and-Shut Reliably

Dimensions: Length 91 mm (3.6 inch)

Great Save-A-Dive Kit Item
These premium quality stainless steel snaps are polished and passivated. Passivation treatments improve the surface condition of stainless steel by dissolving iron that has been imbedded in the surface during forming. Although a cosmetic flaw only, if allowed to remain the iron will corrode and give the appearance of rust spots on the stainless steel. Passivation, which consists of immersing stainless steel components in a special acid solution, will dissolve most of the embedded iron and restore the original corrosion-resistant surface by forming a thin, transparent oxide film.