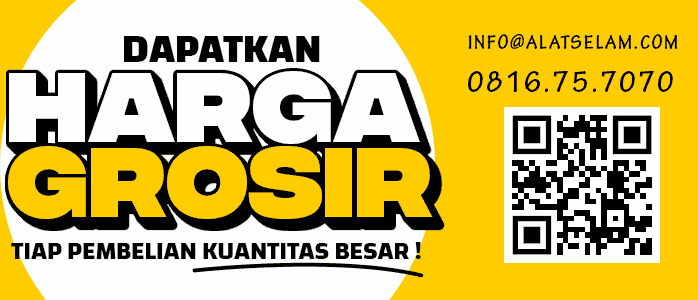 MASK AmScuD X-FLEX

A X-FLEX favorite, the Frameless II Mask features a comfortable low profile lightweight frameless mask design. The Frameless  Mask has a 100% silicone rubber double feathered edge skirt and a wide split strap design which combined for a perfect seal on the divers face. The single front tempered CE approved glass lens provides an exceptional field of vision. This low volume mask has an easy to reach one handed nose pocket for ear equalization and the low internal volume makes it easy to clear. The push button buckle assemblies make adjustments and positioning the mask on the face easy.
AmScuD Mask X-FLEX Features:
X-FLEX AMSCUD Mask

Single Lens Mask

Wide Field of Vision

100% Silicone Double Feathered Edge Skirt

Wide Split Strap Design

Skirt & Strap Combine for Excellent Face Seal

Large Easy-to-Reach Nose Pocket for Ear Equalization

Tempered CE Approved Glass Lens

Low Volume Design

Frameless Design, Easily Fits in BCD Pocket

Low Profile Lightweight

Push Button Buckle for Easy Strap Adjustments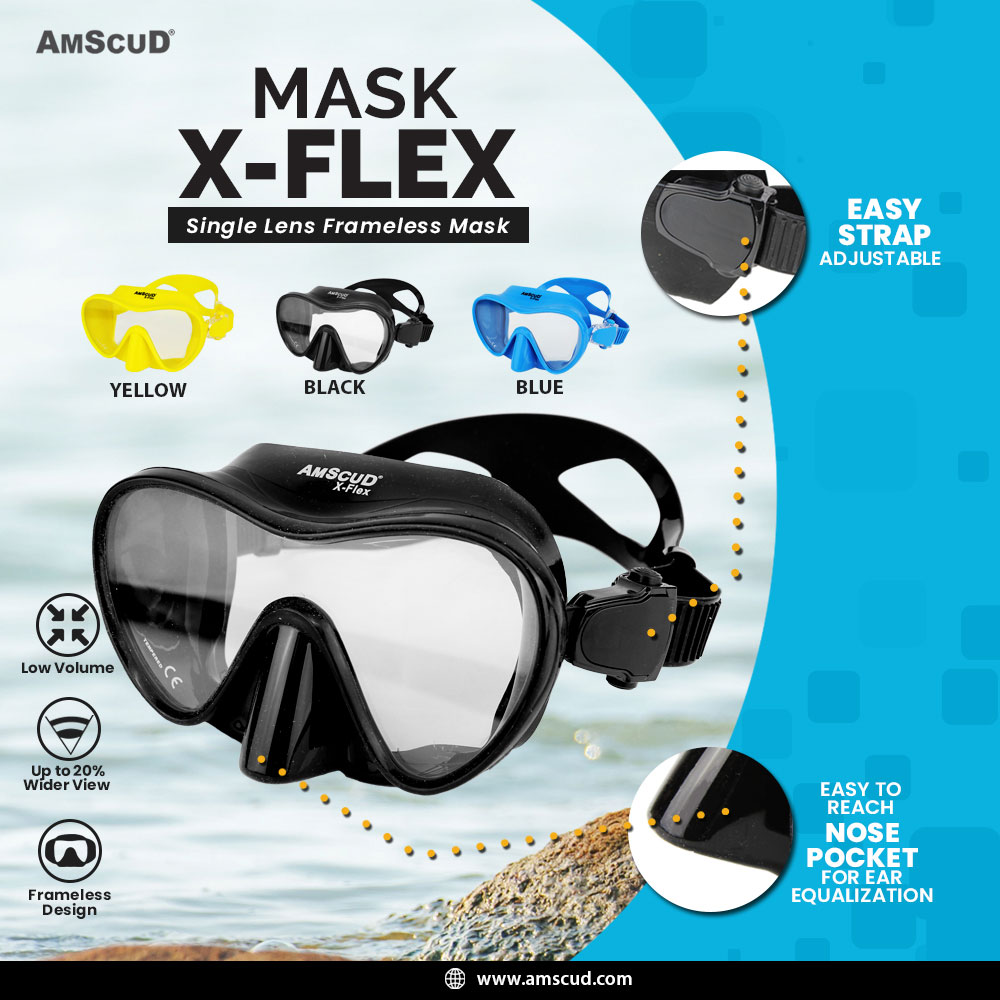 SNORKEL AmScuD X-FLEX
This is one totally dry snorkel for snorkeling. The X-FLEX Dry Snorkel byAMSCUD has a unique dry top that closes the tube off when you submerge keeping water from entering the breathing tube while you explore the reefs below. Once you return to the surface the tube re-opens allowing you water-free breathing. No choking on water makes snorkeling fun and easy. This feature makes this the perfect snorkel for the novice to the experienced snorkeler. 
If you use the snorkel when Scuba Diving you will also love the low-profile streamline design, one-way self-draining purge valve and smooth bore silicone flex tube which give you effortless clearing of the snorkel at the surface. The flex tube also allows the mouthpiece to drop away from the divers face when switching from the snorkel to the Scuba regulator, making the Sedona Elite the perfect companion on all your diving adventures. 
Do you tend to chew" on your mouthpiece, not to worry the curved mouthpiece is replaceable and the unique Quick-Release snorkel keeper with its push button release allows you to easily remove your snorkel from the mask for proper storage. The X-FLEX Dry Snorkel is available in 3 color choices of Black, Blue, Yellow.
AmScuD Snorkel X-FLEX Features:
X-FLEX Dry Snorkel Elite Dry Snorkel

Totally Dry Snorkel

Patented Top Prevents Water from Entering

Perfect for the Novice to the Experienced Snorkeler

Smooth Bore Silicone Flex Tube

One-Way Purge Valve for Effortless Clearing

Great Snorkel for Scuba Diving

Comfortable Curved Mouthpiece Design

Mouthpiece is Replaceable

Quick-Release Snorkel Keeper

Contoured for Hydrodynamics

3 Color Choices of Black, Blue, Yellow.

Hyper-Dry System 99% DRY