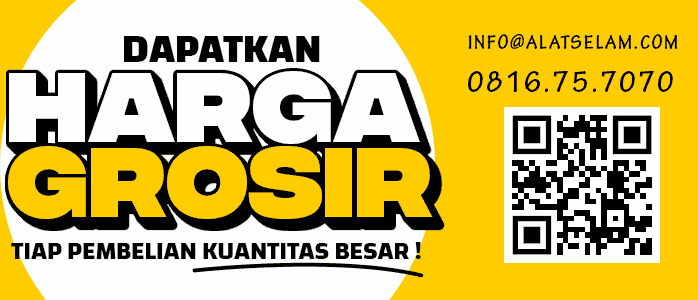 XS Scuba LED Glowstick
If you are a night diver, cave diver, wreak diver or dive in low light conditions, you may have gotten tired of buying throw-away chemical lights. XS-Scuba's LED Glowstick is the answer to your needs. This high-visibility light is powered by 3 LR44 alkaline batteries (included) and will relieve the need to purchasing single-use chemical lights over-and-over again. Good for the environment and more cost effective in the long run, it's worth the price.
Locate your buddy easier at night, mark the way back out of an overhead environment or attach to your signal marker buoy (SMB), this multi-purpose light has lots of uses for the avid diver. The long-lasting LED 14 light-emitting fibers illuminate the entire glowstick making you highly visible in dark conditions. Glowsitck is built to last with its black chromed brass case with dual O-ring seals. Easy to attach with included break-away strap kit makes it easy to mount direct to regulator first stage. Clip to SMB or other gear with the steel cable lanyard with fishing style swivel clip that gives positive retention. Small and compact with an approximate diameter of only 0.5″ (1.3 cm) and it comes equipped with a spare cylinder valve O-ring (VP15-B). So, stop throwing away chemical lights with XS-Scuba's Glowstick! Light is available in multiple color choices.
XS Scuba LED Glowstick Features:
XS Scuba LED Glowstick:

Stop Buying & Throwing Away One-Time Use Chemical Sticks

Locate Buddy Underwater Easier at Night

Great for Night Diver, Cave Diver, Wreak Diver or Dive in Low Light Conditions

Fourteen Light-Emitting Fibers Illuminate Entire Glowstick

High-Visibility Light

Long Lasting LED

Black Chromed Brass Case with Dual O-Ring Seal

Carries Back-Up Tank Valve O-Ring (VP15-B), included

Includes Lanyard for Attachment Around Neck of Cylinder

Break-Away Strap Kit Easy to Mount Direct to Regulator First Stage

Approximate Diameter 0.5″ (1.3 cm)

Powered by Three LR44 Alkaline Batteries, (included)

Available in Multiple Colors