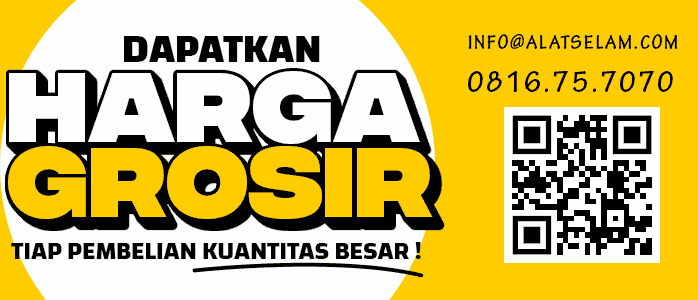 MASK AmScuD SKILL
The AmScuD SKILL is a low volume mask that provides an extraordinary field of vision. With its reversed teardrop angled dual lenses, the diver's vertical vision is immensely improved with an expanded downward view. Mask features a unique frame design for superior, panoramic vision. Finding a perfect fit is easy; the AmScuD SKILL with its double feathered edged crystal silicone rubber skirt combined with the wide split style mask strap will create the perfect seal on almost all faces. If you travel with your gear this mask is extremely light weight.
Mask is equipped with easily adjusted ratcheted buckles and an easy-to-reach one hand nose pocket for ear equalization that can be utilized even when wearing thick gloves. As with any quality mask it is constructed with dual tempered safety glass lenses, is a low-profile design and provides extreme comfort and fit.The AmScuD SKILL Mask is available in multiple colors.
The AmScuD SKILL accepts the Corrective Lenses. Like all AMSCUD masks, it incorporates a wide range of features to enhance comfort and provide clarity of vision. The The AmScuD SKILL Mask is a low volume design with a wide split style mask strap that provides even pressure on the face for a great seal. Mask has an easy to reach one hand nose pocket for ear equalization which can be utilized even when wearing thick gloves. Easy to adjust strap buckles round out the features of the Liberator-Plus. Mask is available in multiple color choices.
AmScuD SKILL Two Window Mask Features:
AmScuD SKILL Two Window Mask:

2 Window Low Profile Design

Tempered Glass Lenses

Reversed Teardrop Angled Dual Lens Design

Unique Frame for Superior Panoramic Vision

Lenses & Frame: Expanded Downward View

Low Volume Mask

Extremely Comfortable Fit

Crystal Liquid Injected Silicone Skirt

Double Feather-Edged Skirt

Wide Split Style Neoprene Strap

Feathered Skirt & Wide Strap Design Combined for a Perfect Seal on Face

Easy-to-Reach One-Hand Nose Pocket for Ear Equalization

Easily Adjusted Ratcheting Buckle

Available in Multiple Colors
SNORKEL AmSuD DEFENDER
The Aeris Dry Snorkel from AmScuD uses the Latest Dry Snorkel Technologies providing both divers and snorklers with an Easy-Breathing and Hyper Dry-Experience.
When you make your Surface Dive when snorkeling and are underwater, a Small Valve Closes and keeps the Water-Out. When you return to the surface, you can count on the fact your mouth will fill with air and not water.
The Corrugated Flex Tube and Removable, Replaceable Mouthpiece is made from 100% Hypoallergenic Anti-Bacterial Silicone for Comfort and Fit.
This tube design lets the Mouthpiece Swing-Away from your mouth when being released. This alone makes it great for Scuba diving.
We also attach a survival whistle for any situation where attraction is needed.
If Water does enter the Breathing Tube, it will go directly into the Deep Reservoir below-the-mouthpiece with One-Way Purge Valve. Water will directly exit the snorkel at the very minimum effort. The Aeris Hyper-Dry Snorkel from AmScuD comes with a New Quick-Disconnect (QD) snorkel keeper.
You can detach your Mask Quickly from the DEFENDER Snorkel.
AmScuD DEFENDER Dry Snorkel Features:
AmScuD DEFENDER Dry Snorkel

Dry Snorkel Design

Take Every Breath w/Confidence & Focus On-the-Reef-Below

Splash Guard Keeps Out Water Splash and Wind Waves

Purge Valve for Easy Clearing

Quick Release Snorkel Keeper

100% High Quality Silicone Mouthpiece

Contoured Tube Design

Available in Multiple Colors