BCD Cressi X-Elite

X-Elite presents interesting news compared to its predecessor Back Jac.
The X-Elite Jacket is an impressively light high-buoyancy rear-mounted BC, anatomically designed for maximum comfort and wearability.
A very successful model that combines the advantages of the back air cell with the versatility of traditional jackets because, in addition to the built-in ballasting system, it has two zipper pockets of considerable capacity.
It is an interesting proposal of 100% dorsal volume, with a robust construction but light at the same time (3,250 kg size M) and with little volume of transport.
The slinging system completely independent from the bag, now also in the shoulder area, guarantees the absolute stability of the vest on the diver and completely frees the chest, armpit and abdominal area from the oppression due to the expansion of the bag towards the dorsal area and around the bottle.
Shoulder straps with anti-scratch profile for use with light suits. Abdominal area with low-profile lobes and large zipped pockets.
The dorsal air chamber offers the maximum lifting capacity of the entire Cressi range (19 kg size M) but with an external storage volume that is always contained, thanks to the elastic containment tensioners that have the additional mission of facilitating emptying manoeuvres.
The new LAS (Lock Aid System) 2.0 ballasting system is now more integrated into the profile of the sling and its thickness is thinner. This system, in the Cressi tradition, guarantees maximum ease of insertion and removal of the ballast in complete safety against accidental loss, as its anchors incorporate a spring effect (patented) in anticipation of accidental hooking. Its management is extremely ergonomic and intuitive even without looking. Two weight-holder compartments anchored in the cylinder band, very useful for defining the finish of the diver. It combines five different fabrics to achieve suitability depending on the needs of each area of the vest.
X-Elite is very light and semi-flexible to perform its function without adding weight or volume to the set. Fully lined with a comfortable neutral floating padding made of closed-cell material that prevents the accumulation of water or air and, therefore, reduces the inherent buoyancy of the sling and facilitates quick drying.
Cressi X-Elite BCD Features:
 Development of rear-mounted air cell
The 100% dorsal air chamber has the best buoyancy of the entire Cressi range, while remaining compact, thanks to the elastic containment straps that also help with drainage
Air cell material: 420 denier nylon
Integrated Cressi Flat-lock Aid weight System
The LAS (2.0) weight system integrated into the vest drastically reduces the total volume of the apparatus, making it much flatter, lighter and more discreet. New rubber grip assembled directly on the pocket. LAS makes managing the weight automatic and intuitive, even when wearing the vest or under poor conditions (when floating, in rough water, etc.). The pockets fit perfectly into their places. The "D" ring located at the opening eases the stress on the fabric and facilitates direct insertion. Spring closure (15 mm long) in case of any accidental snags. Loosens in two steps: compensation, then release. Reinforced pockets with a rigid plate for easy glide. Available in all sizes, from XS to XL, and identical on the right and left sides. Capacity of up to 4.5 kg each with flexible weight
Scratch-resistant shoulder pads for use with lightweight wet suits
2 rear ballast pouches

Weight pockets in line with the tank. They are very useful to determine the diver's tilt
3 pressure relief valves
50 mm quick-release buckled shoulder straps.
Now, the harness system is completely independent from the air bladder in the shoulder pad area too, giving the vest absolute stability on the diver's body, completely freeing the chest, armpit and abdominal areas from pressure due to the expansion of the bladder against the back and around the tank
Four 50mm aluminium D-rings on the shoulder straps.
Four 25 mm stainless steel D-rings (2 on the pockets and 2 on the lower part of the harness)

Next generation anatomical inflator with hose retainer.
New low contour top release valve with check valve to prevent accidental water infiltration
Direct System Inflator: Metal filter for air inflow below the stem and cylindrical filter around the valve. Attractive and durable. Recalibrated speed of inflation, 50% higher. "Anti-sand" design with smaller oral inflation nozzle. Push button with wide opening compared to its casing to prevent it from becoming blocked by grains of sand. Watertight deflation button with exterior washer. New highly durable inflator with very gradual curve. Includes hose clamp
Pockets with zippers and bindings on the side lobes
SIZE CHART BCD :
| | XXS | XS | S | M | L | XL |
| --- | --- | --- | --- | --- | --- | --- |
| Chest (in) | 28-33″ | 32-35″ | 35-39″ | 39-43″ | 41-45″ | 45-49″ |
| Waist (in) | 28-32″ | 30-35″ | 32-37″ | 37-41″ | 39-43″ | 43-47″ |
| Weight (lbs) | 106-132 | 121-143 | 139-172 | 165-187 | 176-220 | 243-265 |
Regulator Cressi MC9 XS COMPACT
The MC9 hyper-balanced diaphragm actuated 1st stage regulator has a lightweight body covered by a protective techno-polymer elastomer shell. The regulator is equipped with four low pressure and two high pressure ports. Internally the 1st stage is coated with an anti-friction anti-corrosion material that reduces resistance and allows the critical components to move freely. This makes the components perform and last longer between annual servicing and increases performance.
Research on internal air passages and incorporating a special assist chamber has lowered the drop of intermediate pressure upon inhalation and has kept this drop at a minimum, guaranteeing higher performance in any situation. Hyper-balancing allows for an increase of the intermediate pressure at maximum depths and when experiencing low pressure in the Scuba cylinder, offering higher performance at maximum depths and during the ascent phase of the dive.
The all chrome plated marine brass first stage regulator is a balanced diaphragm design which is environmentally sealed. The diaphragm membrane transmits the pressure changes to the internal mechanism eliminating the need for the surrounding water to enter the intricate mechanism. The benefit of this type of first stage design is that none of the internal parts are exposed to contaminants such as salt, sand, chlorine or pool acids. These environmental contaminants cause corrosion and mineral deposits to form on the internal mechanism deteriorating regulator performance.
The Compact Second-Stage housing is made of durable non-corrosive hi-tech polymers and has a dependable downstream demand valve mechanism. The flow of air is channeled to the mouthpiece by injection, creating a venturi effect enhancing the performance. The 2nd stage comes with a flow deviator that acts on the Venturi effect, with dive/pre-dive adjustment function. Large soft purge cover allows easy clearing of 2'nd stage and a comfortable silicone mouthpiece. The Compact MC9 Regulator is lightweight weighing 30.97 oz. (878 g) with the hose. The Compact MC9 Regulator comes with an owner's manual, is certified to EN250/2000 standards and is made in Italy Regulator is available in multiple color options.
Cressi Compact MC9 Regulator Features:
Cressi Compact MC9 Regulator:

Regulator Weight: 30.97 oz. (878 g) w/Hose

Lightweight Jacketed 3/8″ Threaded Low Pressure (LP) Hose

Packs Maximum Performance into Minimum Space

Available in Multiple Color Options

Certified to EN250/2014 Standards
1'st Stage: Cressi MC9 Hyper-Balanced Diaphragm
Two 7/16″ Threaded High-Pressure Ports

Four 3/8″ Threaded Low-Pressure Ports

Body: Chrome Plated Marine Brass

Shell: Techno-Polymer Shell Protect Body

Lightweight and Compact First Stage

Self-Lubricating Internal Coating

Anti-Pressure Drop Pneumatics

Inherently Environmentally Sealed

Delicate Internal Parts Not Exposed-to-Contaminants
2'nd Stage: Cressi Compact
Reliable Downstream Demand Valve

Large Soft Purge Cover

Comfortable Mouthpiece

Reliable Downstream Demand Valve

Large Soft Purge Cover: Easy to Clear

Comfortable Silicone Mouthpiece

Venturi Effect for Enhancing Performance

Compact Shape: Reduces Weight and In-Water Drag

Construction: Durable Non-Corrosive Lightweight Techno-Polymers

Lightweight Design & Silicone Mouthpiece: Less Jaw Fatigue

Streamlined Exhaust Tee: Directs Bubbles for Clear Field of View
Octopus Cressi XS Compact
The XS Compact Second-Stage housing is made of durable non-corrosive hi-tech polymers, and has a dependable downstream demand valve mechanism with a lever that has a low coefficient of friction. The flow of air is channeled to the mouthpiece by injection, creating a venturi effect enhancing the performance. The 2'nd stage comes with a flow deviator that acts on the Venturi effect, with dive/pre-dive adjustment function. Large soft purge cover allows easy clearing of 2'nd stage and a comfortable silicone mouthpiece. The XS Compact Regulator weighs 4.76 oz. (135 g) without the hose, comes with a long 39″ (100 cm) 3/8″ hose, and owners manual. Octopus is in compliance with EN 250:2014 standard.
Cressi XS Compact Octopus Features:
Cressi XS Compact Octopus

Reliable Downstream Demand Valve

Large Soft Purge Cover

Venturi Dive/Pre-Dive Switch: Prevent Free-Flow when Not in Use

Yellow Front Cover for Easy Identification in an Out-of-Air-Emergency

Housing: Durable Non-Corrosive Hi-Tech Polymers

Comfortable Mouthpiece

Weight: w/o Hose 4.76 oz. (135 g)

Hose Length: 39″ (100 cm)

3/8″ Thread Hose

Owner's Manual
Cressi XS Compact Octopus Specifications:
Adjustable 2'nd Stage
Yes, Venturi Pre-Dive/Dive Switch
2'nd Stage Type
Downstream Demand Valve
Materials
Housing; Polymers, Diaphragm and Mouthpiece; Silicone
Hose Thread
3/8″
Hose Length
39″ (100 cm)
Total Weight
4.76 oz. (135 g), w/o Hose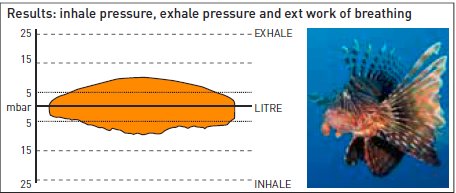 Console AmScuD XP2
All AmScuD instruments give a very accurate, clear visibility readings and are made from the best quality materials. 
As such, we stand behind our products to give the utmost user experience.
Learning from our over 18 years in the industry, we have sucesfully established both design and materials that is a balanced of functionality, excellent robustness while maintaining a certain cosmetic estathic.
Did we tell you that our gauges are 100% Made in Italy? And it is backed by a full 1-year warranty.
The AmScuD submersible pressure gauge combined with depth gauge and compass, with an internal Bourdon pressure measuring mechanism, gives you clear information on the gas contents of your cylinder.
Dial range is stated in metric standard (BAR) from zero to 400 Bar while the depth gauge will show a METER unit with 1 meter increments.
Dial face is designed with ultra-clarity in mind by being uncluttered, with large black figures on a luminous background giving a long phosphorescent effect. We also include color-indicator for a better idea of what states you are in.
This makes viewing as easy as possible, even in poor visibility conditions.
Our gauge case is made from nickel plated brass

The dial window is made of highly shock resistant material (anti-splinter polycarbonate). 400 BAR/5,800 PSI dial gauge for your mission critical applications.

Elasto-Polimer housing to ensure reliability while maintaining its function and esthathics.

Over-pressure capsule fitted in the back of the module to prevent the screen from exploding in the unlikely event of the internal mechanism failing.

Our exclusive Dual-Recoil® system located both in depth and pressure gauge. Unlike other gauges in the market, which gauge will fail in case of internal coil is failing, our gauges are designed to have a backup coil.

NITROX compatible with Oxygen Cleaned environment, Viton O-Rings on all parts (swivel + HP port) and Christo-Lube lubricant.

30% longer phosphorecent effect.

Color coded indicator with 10-bar increments (pressure) and 1-meter increments (depth)

Improved swivel umberella design with chanelled o-ring gutter.

7/16″ HP port connection.

We designed an angle for the gauge so it is easy to view while maintaining its shape for durability (in case of drop/shock).