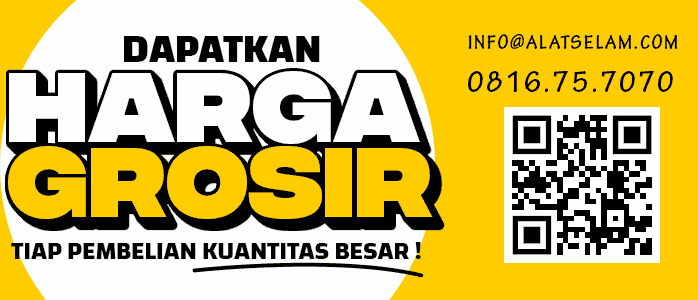 Wetsuit Tracina dirancang untuk anda yang hobi melakukan spearfishing.
Bahan Ultrapan™ membuat wetsuit ini sangat fleksible mengikuti manuver anda di dalam air.
Motif loreng menciptakan kamuflase ketika anda sedang berburu.
Wetsuit juga cocok untuk digunakan sebagai wetsuit scuba.
The Cressi Tracina 1.8mm Mimetic Spearfishing Wetsuit is manufactured with super flexible, incredibly comfortable, soft open cell neoprene. This material is designed for maximum flexibility; forget the old constricting ways of standard neoprene. It's flexible enough for full, unrestricted free motion to the wearer and meant to be unrestricting in all movements involved in spearfishing and swimming. Cressi prides themselves in their excellent wet suit cuts. The Tracina is no exception; its anatomical design cuts offer a comfortable form fitted feel. The suit design is pre-shaped arms and legs that improve flexibility and the ease of swimming. The computer printed camouflage pattern ensures your invisibility and stealth to unsuspecting prey with it s mimetic coloring. Mimetic coloring makes it difficult for your prey to see a solid image, meaning you seamlessly blend into the background.
The Tracina wetsuit is a two-piece suit, which includes overalls and a jacket with built-in hood. The jacket, hood and calves feature nylon mimetic zones to further add to the suits comfort. Plus, Smoothskin watertight seals on the hood, wrists and waist ensure warmth. As an added durability feature the knee and shin area of the overalls and the elbows of the jacket are reinforced. Additionally, the jacket offers extensive back support to lessen the load imposed by the spear gun. All seams are glued and sewn for strength and durability.
UNTUK KETEBALAN 3.6mm HANYA PADA BAGIAN TERTENTU (CHEST)
Wetsuit Cressi Tracina 1.8mm Camo Features:
Traditional medium-density micro porous neoprene
Ultraspan© lining on 100% of the external surface with effective wear resistance and high elasticity in all directions. The neoprene used is medium density and the suit elasticity is achieved through the lining used, not by reducing the neoprene density
New oversized load-bearing area with graduated padding and durable, anti-slip, and anti-tear fabric
Smooth neoprene microcuff finish without lining
Minimized Powertex© knee-shin pads
Smooth-interior neoprene Aquastop© system in the lower part of the jacket to minimize the entrance of water here and in the upper portion of the pants
Available in Multiple Sizes
Size XXS/1
Size S/2 
Size M/3 
Size L/4
Size XL/5